VILLA DUO INVOLVED IN QUALIFYING COMMOTION
VILLA DUO INVOLVED IN QUALIFYING COMMOTION
https://pbs.twimg.com/media/E-i5RTUXoAASYAF.jpg
Two Aston Villa players namely Emiliano Martinez and Emiliano Buendia were at the centre of the commotion that led to the suspension of the Qatar 2022 FIFA World Cup qualifiers between hosts Brazil and Argentina in Sao Paulo. Apart from the Aston Villa duo of Martinez and Buendia, Two Tottenham Hotspur players, Giovanni Lo Celso and Cristian Romero, were also directly involved in the controversy.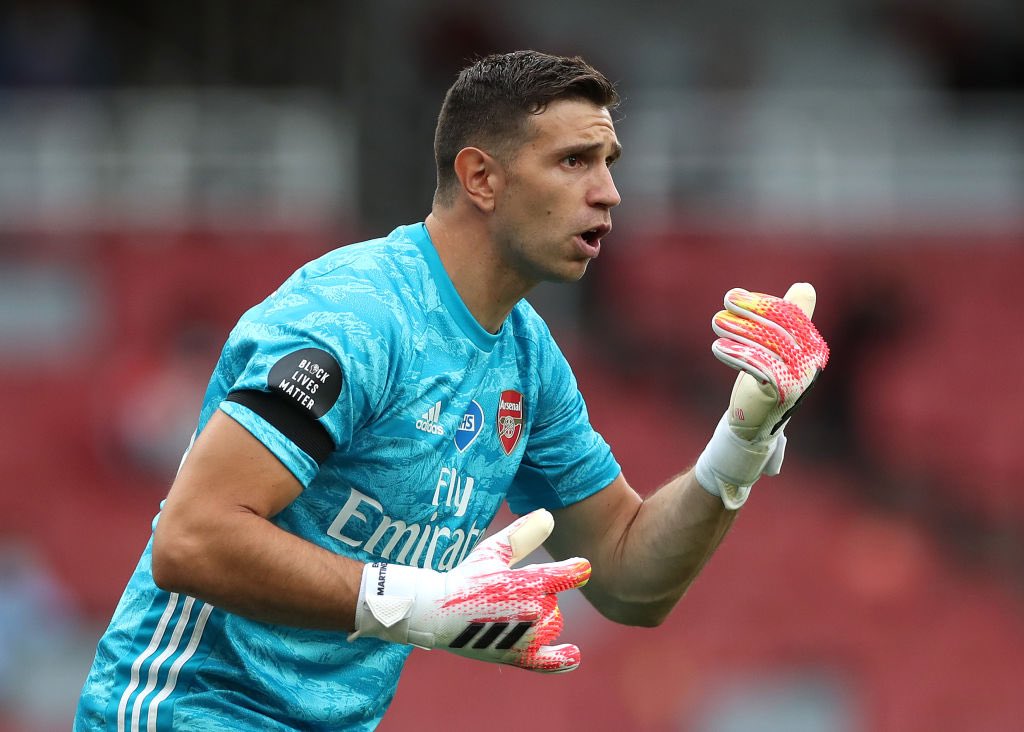 The game between Brazil and Argentina was suspended after Brazilian health officials alleged that four Premier League players falsified Covid-19 documents revealing they had been in England over the last 14 days. The Brazilian health officials invaded the pitch to prevent the aforementioned four players from playing the game. The Argentine players thereafter walked off the field after some of their teammates were stopped from playing the rescheduled matchday sixqualifying clash with Brazil.
Argentina fielded Aston Villa shot stopper Martinez and the Spurs duo of Lo Celso and Romero in their starting XI for the Brazil game, while Aston Villa playmaker Buendia was on the bench. The game was stopped inside the first ten minutes as a result of the pitch invasion from Brazilian health officials.
The mammoth game between Brazil and Argentina was the pick of the rescheduled matchday six games as far as the CONMEBOL section of Qatar 2022 World Cup qualifiers is concerned.  In one of the other four rescheduled games, hosts Ecuador and Chile shared the points after a goalless draw in Quito.
Al-Fateh FC of Saudi Arabia attacking midfielder Cristian Cueva scored the only goal as Peru beat Venezuela 1-0 in another rescheduled matchday six game, while hosts Paraguay and Colombia played out a 1-1 draw in Asuncion.Flamengoattacking midfielder Giorgian de Arrascaeta scored twice as Uruguay beat Bolivia 4-2 at home to move into the top four on the standings.