Scholes Asks Grealish To Leave Aston Villa As Soon As Possible
Scholes Asks Grealish To Leave Aston Villa As Soon As Possible
Ex-United midfielder Paul Scholes has urged Aston Villa captain Jack Grealish to leave the club as soon as he can and stated that he should be playing for a bigger club. Many pundits have spoken highly of Grealish as a result of his performances this season but while Scholes has joined that train, he believes that the midfielder has the potentials to play for a bigger club than Aston Villa.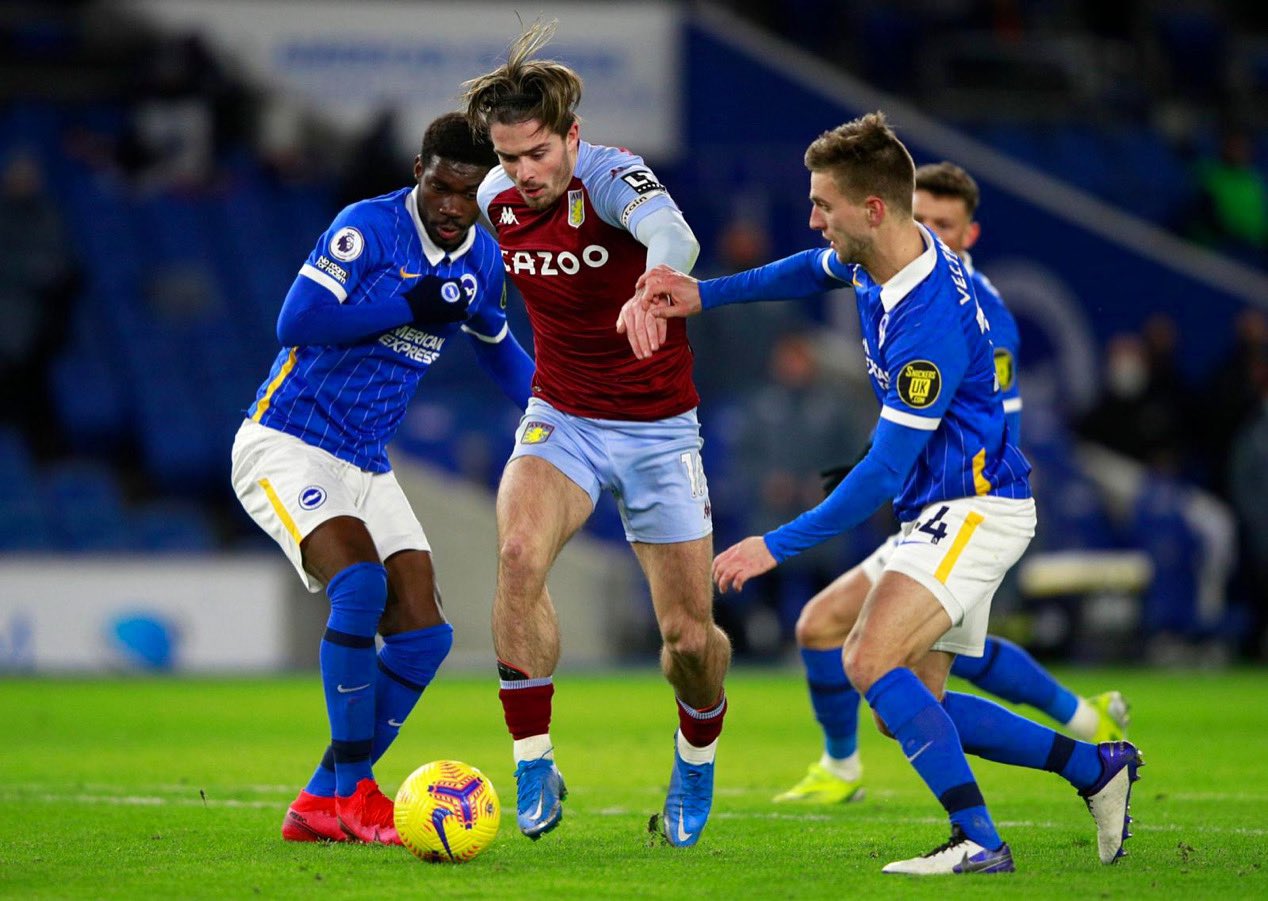 In the 22 games he has played this season, Grealish has been able to score 7 goals and has also provided 10 assists. He is currently showing signs of a great player and has singlehandedly transformed his Villa side from a team striving to avoid relegation to one that is making a claim to qualify for European football next season.
He has gotten his reward by being handed his England call-up and now has up to four caps for his country under manager Gareth Southgate. He is also a strong contender for the PFA Player Of The Year and will be ending his season on a real high if he could win the award.
But despite the exploits Grealish has been able to achieve in his career, former United midfielder Scholes says for the 25-year-old to realize his full potential and reach the next level in his career, he would need to leave Villa Park and sign for a bigger club.
Speaking to Optus Sports, Scholes said he is a big fan of Grealish and his style of play but the only problem he has with the England international midfielder is that he is not exhibiting his talents at the right club and needs to move on in his career.
Grealish was heavily linked with a move to Manchester United last summer but stayed put at Villa after the Red Devils could not agree a fee for the stylish midfielder.